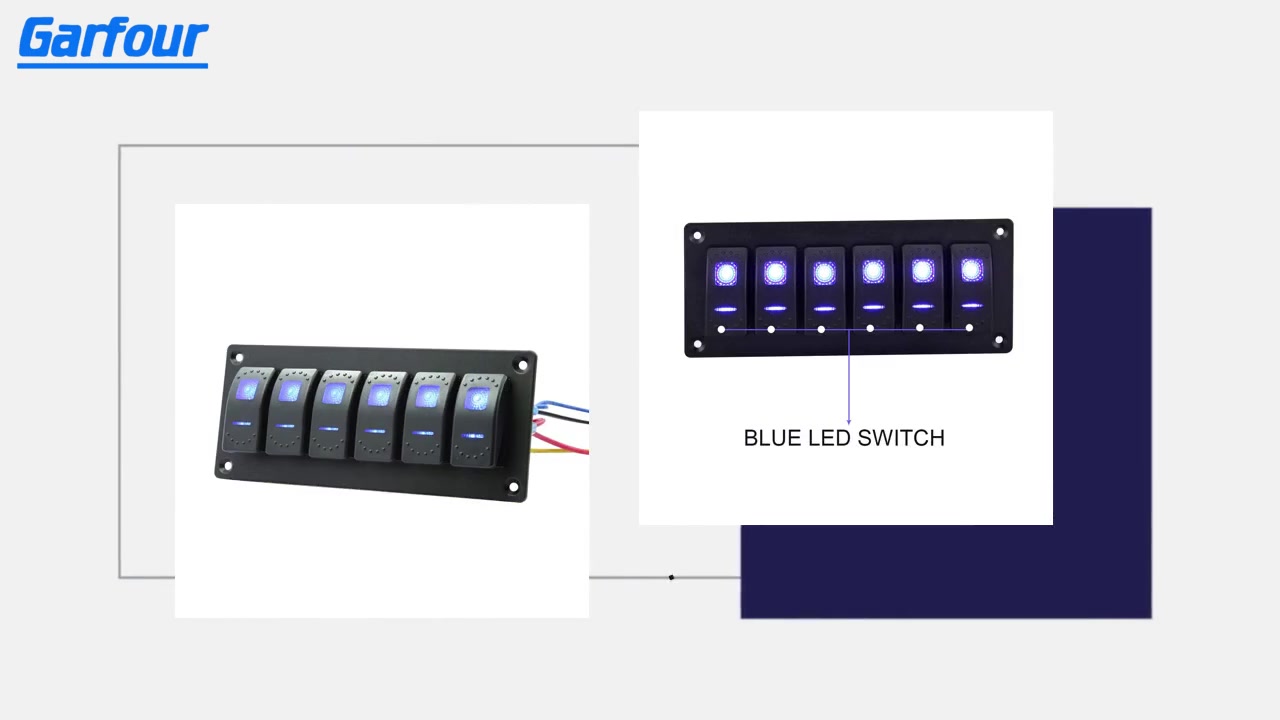 Material : ABS plastic + metal
Size : 7.08x2.95x3.54 inch
Weight : 0.64 Lbs
Rocker switch :
Loop circuit : ON - OFF
Input voltage : DC 12V / 24V
Output : DC 5V 3.1A
LED color : Blue
The Tips of Install:
1. To prevents special impurities from affecting the use of the circuit, please clean the dust from the installation before the switch is installed and wipe the residual dust with a damp cloth.
2. Leave the wire pulled out of the box out of the repair length and cut the core(Don't damage the core).
3. Wind the wire on the corresponding terminal of the switch or socket, and then tighten the pressure head(Don't exposed the core).
Feature :
Prewired and easy to install , suit well for 12V and 24V car vehicle,yacht,ship,caravan,truck ,etc.
rocker switches , controlling universal equipments in the vehicle : headlight,foglight,width light,car refrigerator , car vacuum , other automobile external equipments and so on.
waterproof rubber seal-cap keeps it waterproof , good for marine. Digital display voltmeter and ammeter monitors the battery healthy status in realtime and extend the usage life for the battery.
4 Illuminated LED rocker switch ,matching well to vehicle and marine label , good for DIY.
Contain :
6 X Screw
1 X Sticker
1 X Instruction manual